German School Bucharest (DSBU)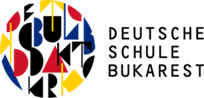 The German School Bucharest (DSBU) is the only school in Romania that teaches exclusively after the German curriculum (Baden- Württemberg ) and that has been recognized by the Central Agency for Schools Abroad (ZfA) on behalf of the German Foreign Office. It was founded in 2007 and is one of the 140 German schools abroad that unites nursery school, kindergarten, elementary school and high school in one. Around 190 children are cared for here in total.
The DSBU is known as a cultural meeting place and a place for the development of intercultural competence. People from German-speaking, Romanian and other cultures work and learn here together and learn from each other. To meet future demands, such as growing student numbers and a high quality in education, the school has been planning on building a new campus. The construction began in December 2018. The new school opens its doors on September 7th 2021.
For further information visit https://www.dsbu.ro/